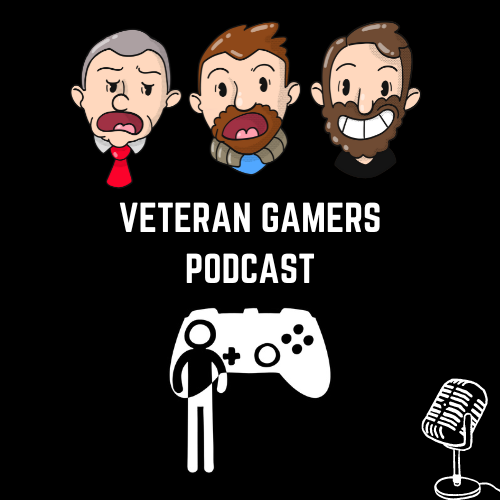 Two Brits and an American discuss life and gaming. A console and PC gamers-based podcast from Veterans of the gaming lifestyle. From Xbox Series X, PS5, Nintendo Switch, PC, and VR. Warning will feature soundfx, swearing and shouting.
Episodes
Thursday Jan 23, 2014
Thursday Jan 23, 2014
Welcome to show 210.
This week Duke played DayZ Kinda, stripped his character of all his worldly possessions in Skyrim and checked out estranged on steam, Chinny played Brothers A Tale Of Two Sons, finished Far Cry 3  Blood Dragon and checked out Assassin's Creed Liberation in HD and The Daddy finished Rain on the PS3, played more Don't Starve on PS4 and started Lego Marvel Super Heroes.
In the news this week we covered the losers of 2013 and how they connect to recent news stories and one developer who thinks Steam sales are not good for sales.
We finish off as always with emails, facebook comments and tweets.
Enjoy.
Follow us on twitter @veterangamersuk and if you have any opinions or questions, send emails to:
podcast@veterangamers.co.uk
Gamertags
Chinny – 360 ChinChinny, PS3 Chinny1985
The Daddy – 360 Big Daddy Blast, Steam BigDaddyBlaster, PS3 xXBig-DaddyXx
Duke – 360 DukeSkath, PS3 DukeSkath, Steam DukeSkath