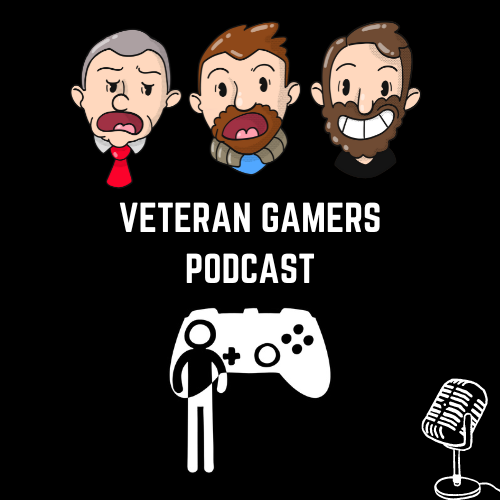 Two Brits and an American discuss life and gaming. A console and PC gamers-based podcast from Veterans of the gaming lifestyle. From Xbox Series X, PS5, Nintendo Switch, PC, and VR. Warning will feature soundfx, swearing and shouting.
Episodes
Thursday Jan 30, 2014
Thursday Jan 30, 2014
Welcome to show 211.
This week it's Duke's birthday and The Daddy buys him a special present to play, he also plays Kami and another Skyrim mod, Chinny plays Mortal Kombat and attempts to play God Of War Ascension and The Daddy plays Soul Sacrifice, DC Universe Online and Suits and Swords.
In this weeks news, Chinny covers off the King Candy and Saga trademark debacle, the rumoured GTA V PC version, Golf Club announcement for next gen and most used passwords.
We round out as always with emails, twitters and facebook stuff.
Enjoy.
Follow us on twitter @veterangamersuk and if you have any opinions or questions, send emails to:
podcast@veterangamers.co.uk
Gamertags
Chinny – 360 ChinChinny, PS3 Chinny1985
The Daddy – 360 Big Daddy Blast, Steam BigDaddyBlaster, PS3 xXBig-DaddyXx
Duke – 360 DukeSkath, PS3 DukeSkath, Steam DukeSkath