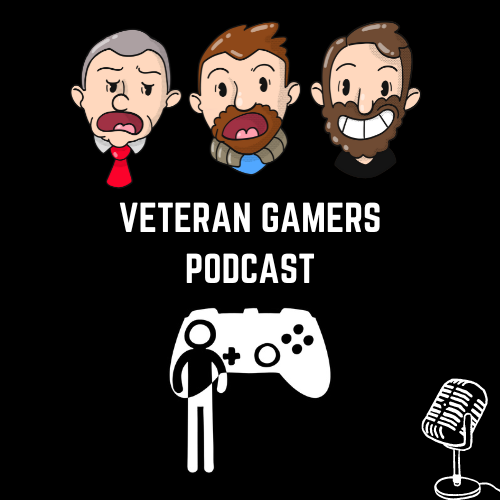 Two Brits and an American discuss life and gaming. A console and PC gamers-based podcast from Veterans of the gaming lifestyle. From Xbox Series X, PS5, Nintendo Switch, PC, and VR. Warning will feature soundfx, swearing and shouting.
Episodes
Friday Apr 18, 2014
Friday Apr 18, 2014
Welcome to show 222 and the three of us are back together this week.
As for games, Chinny got around to playing Saint's Row IV, Duke continues to play Starbound and Skyrim instead of The Last of Us and also went to the Midwest Gaming Classic with Sean Anderson and gave his thoughts on Oculus Rift and The Daddy played The Wolf Among Us episode 3, Dear Leader and BroForce!!!!!
Chinny is back to give us the news in his usual unique way, which included stats on Steam usage, the Xbox One update that makes it better and Sony making another Zombie MMO, how original.
We round out with Facebook, Emails and other community stuff.
Enjoy.
Follow us on twitter @veterangamersuk and if you have any opinions or questions, send emails to:
podcast@veterangamers.co.uk
Gamertags
Chinny – 360 ChinChinny, PS3 Chinny1985
The Daddy – 360 Big Daddy Blast, Steam BigDaddyBlaster, PS3 xXBig-DaddyXx
Duke – 360 DukeSkath, PS3 DukeSkath, Steam DukeSkath