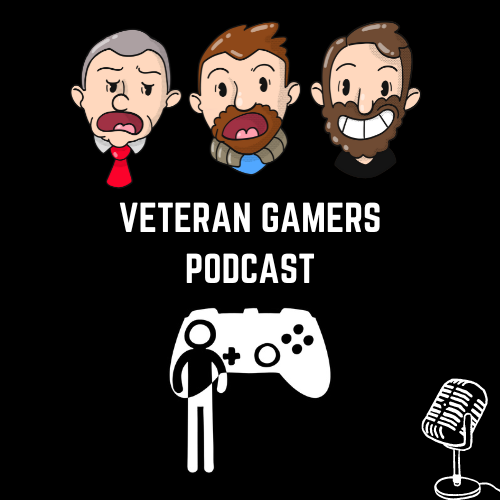 Two Brits and an American discuss life and gaming. A console and PC gamers-based podcast from Veterans of the gaming lifestyle. From Xbox Series X, PS5, Nintendo Switch, PC, and VR. Warning will feature soundfx, swearing and shouting.
Episodes
Thursday May 08, 2014
Thursday May 08, 2014
This week on the Snooker cast Ronnie and Selby are at it again. Wait this isn't the Snooker cast. Yes I forgot it's about Vid ay GEAMS. Chinny bring on a guest this week, who is a keen gamer.
Duke has been playing Starbound now that it's available on the MAC. He has also been back on Rust talking about a new server that he has found. He also jumped into Klei's Don't Starve. Did this game annoy the hell out of him, or did he like it? Tune in to find out.
Stuart has been playing some mod on STALKER or something I don't know I wasn't really listening to be honest, but he loves it. Stu been geeking it up on Hearthstone and also Everybody's Golf on the Vita. However the big game that Stu has been playing Child of Light on PS4 is this just another weird and shit game that stu usually plays, or could it be the best game Stu has played this year. I bet you can't, wait to find out.
Chinny has been playing more Assassin's Creed IV Black Flag and has found something in that beautiful game that he doesn't like. Don't worry though he still loves it. He also lays into 007 Legends and why its one of the worst games he has ever played.
We cover the news of the week which involves Josh Olin getting fired for his controversial tweet. EA getting into the streaming market and the new Team 17 game Flockers.
We finish off the show with speak pipes and emails and some really bad jokes.
Enjoy!
Follow us on twitter @veterangamersuk and if you have any opinions or questions, send emails to:
podcast@veterangamers.co.uk
Gamertags
Chinny – 360 ChinChinny, PS3 Chinny1985
The Daddy – Steam BigDaddyBlaster, PS3 xXBig-DaddyXx
Duke – 360 DukeSkath, PS3 DukeSkath, Steam DukeSkath