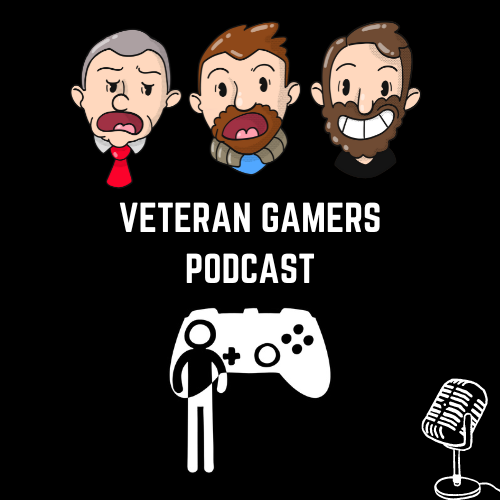 Two Brits and an American discuss life and gaming. A console and PC gamers-based podcast from Veterans of the gaming lifestyle. From Xbox Series X, PS5, Nintendo Switch, PC, and VR. Warning will feature soundfx, swearing and shouting.
Episodes
Thursday May 29, 2014
Thursday May 29, 2014
Welcome to show 228.
This week Jimmy makes a return and Duke is back and loud as always, in the last two weeks he has been playing some games like for instance, THE LAST OF US! yes you heard right, he is finally playing it! Chinny on the other hand has been playing Call of Duty Ghosts and GTA Online and The Daddy played Typing Of The Dead, Outlast Whistleblower DLC Kiwanuka on the iPad.

In Chinny's news this week he covers Half Life 3 rumours, job losses at Rare, Night Trap getting a re-release and the Xbox One update and the improvements that it will bring.
We round out the show with questions from the community, tweets, Speakpipes and emails yea!
Enjoy.
Follow us on twitter @veterangamersuk and if you have any opinions or questions, send emails to:
podcast@veterangamers.co.uk
Gamertags
Chinny – 360 ChinChinny, PS3 Chinny1985
The Daddy – 360 Big Daddy Blast, Steam BigDaddyBlaster, PS3 xXBig-DaddyXx
Duke – 360 DukeSkath, PS3 DukeSkath, Steam DukeSkath