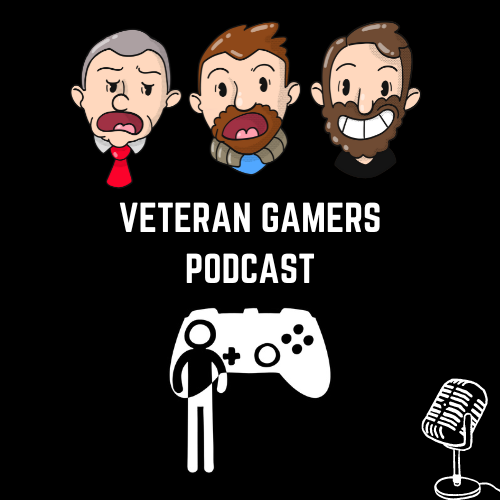 Two Brits and an American discuss life and gaming. A console and PC gamers-based podcast from Veterans of the gaming lifestyle. From Xbox Series X, PS5, Nintendo Switch, PC, and VR. Warning will feature soundfx, swearing and shouting.
Episodes
Thursday Jul 03, 2014
Thursday Jul 03, 2014
Welcome to show 233.
This week we try not to swear (I wonder how successful that was?)
As for games, Duke played Auto Mechanic simulator, Awesomenauts and CS:GO, Chinny played The Bureau: XCOM Declassified and Halo Wars and Stu played The Fall, Dragon's Crown and Surge Deluxe.
In Chinny's news this week, he covers off the games announced for EGX so far, Crytek not doing so well and asks the question everybody wants to know, is Kinect pushing up the daisies?
We round out with emails, Facebook and Speakpipes.
Enjoy.
Follow us on twitter @veterangamersuk and if you have any opinions or questions, send emails to:
podcast@veterangamers.co.uk
Gamertags
Chinny – 360 ChinChinny, PS3 Chinny1985
The Daddy – 360 Big Daddy Blast, Steam BigDaddyBlaster, PS3 xXBig-DaddyXx
Duke – 360 DukeSkath, PS3 DukeSkath, Steam DukeSkath