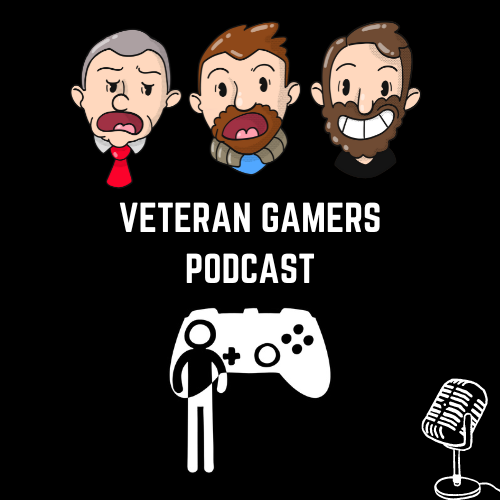 Two Brits and an American discuss life and gaming. A console and PC gamers-based podcast from Veterans of the gaming lifestyle. From Xbox Series X, PS5, Nintendo Switch, PC, and VR. Warning will feature soundfx, swearing and shouting.
Episodes
Thursday Jul 17, 2014
Thursday Jul 17, 2014
Welcome to show 235.
This week Duke has got in on the Twitch streaming and was attempting to show people how to play Dota 2, he also played Neo Tokyo and the Munin demo, Chinny played Beyond Two Souls and Stu played Ascension - Chronicle of the Godslayer, Warehouse and Logistics Simulator and the finale of The Wolf Among Us.
In Chinny's news this week, he covered the closure of Neversoft, Gamestop funding games in exchange for content and we take a very accurate test to see if we are addicted to gaming (it was very scientific).
We round out with emails, Speakpipes and find out what the community has been playing this week.
Enjoy.
Follow us on twitter @veterangamersuk and if you have any opinions or questions, send emails to:
podcast@veterangamers.co.uk
Gamertags
Chinny – 360 ChinChinny, PS3 Chinny1985
The Daddy – 360 Big Daddy Blast, Steam BigDaddyBlaster, PS3 xXBig-DaddyXx
Duke – 360 DukeSkath, PS3 DukeSkath, Steam DukeSkath