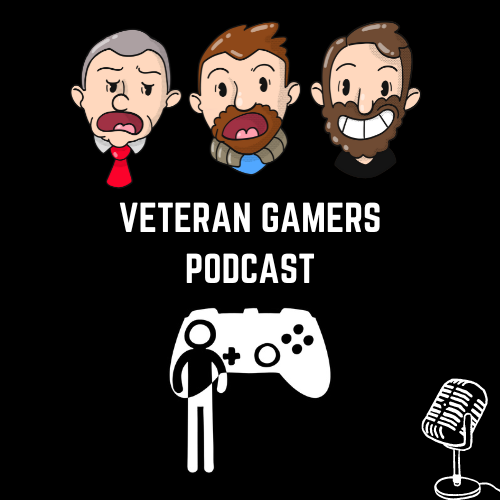 Two Brits and an American discuss life and gaming. A console and PC gamers-based podcast from Veterans of the gaming lifestyle. From Xbox Series X, PS5, Nintendo Switch, PC, and VR. Warning will feature soundfx, swearing and shouting.
Episodes
Thursday Oct 16, 2014
Thursday Oct 16, 2014
Welcome to show 248.
This week Duke yet again plays Skyrim (it needs to stop!) he did also play a game called Circuits, Chinny played more Watch Dogs and Rayman Legends courtesy of Chris MJW, Stu rounded out the discussion with Alien Isolation, Spelunky and Spirits of Spring.
In the Chinny's news we covered off the EGX top ten games of the show, the Assassin's Creed Unity 900p debacle and the Black Glove kickstarter announcement.
We round out with community questions, emails and Speakpipes.
Enjoy.
Send Speakpipes to www.speakpipe.com/veterangamers
Gamertags
Chinny – 360 ChinChinny, PS3 Chinny1985
The Daddy – 360 Big Daddy Blast, Steam BigDaddyBlaster, PS3 xXBig-DaddyX
Duke – 360 DukeSkath, PS3 DukeSkath, Steam DukeSkath