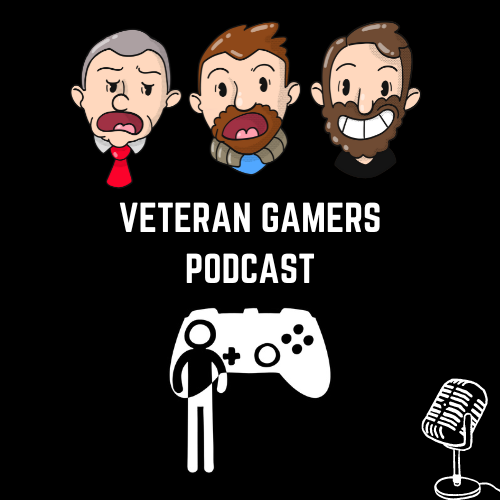 Two Brits and an American discuss life and gaming. A console and PC gamers-based podcast from Veterans of the gaming lifestyle. From Xbox Series X, PS5, Nintendo Switch, PC, and VR. Warning will feature soundfx, swearing and shouting.
Episodes
Thursday Jun 26, 2014
Thursday Jun 26, 2014
Welcome to show 232.
This week we get back to normal following all the E3 stuff.
Duke is as always playing Rust, but he also played Tiny and Big : Grandpa's Leftovers, Payday 2, Dark Souls and Papers Please, Stu played The Puppeteer, State of Decay, Angry Birds Epic and more Watch Dogs and Chinny played more Halo Wars (he has played a lot of that game).
We cover off this weeks news and it included the updated version of GTA V, don't call Crackdown, Crackdown 3, Assassin's Creed female controversy, Playstation Now pricing and the Wii U is in second place according to Reggie!
We round out with the communities opinions via Facebook, Twitter, Emails and Speakpipes!.
Enjoy.
Follow us on twitter @veterangamersuk and if you have any opinions or questions, send emails to:
podcast@veterangamers.co.uk
Gamertags
Chinny – 360 ChinChinny, PS3 Chinny1985
The Daddy – 360 Big Daddy Blast, Steam BigDaddyBlaster, PS3 xXBig-DaddyXx
Duke – 360 DukeSkath, PS3 DukeSkath, Steam DukeSkath